Forces Help to Buy
The government set up the Forces Help to Buy scheme in 2014 to help regular armed forces personnel get onto the property ladder.  Here is a little more detail about the scheme. 
What is Forces Help to Buy?
The scheme allows servicemen and servicewomen to borrow up to 50% of their salary, interest free, to buy their first home or move to another property on assignment or as their family needs change. 
Who can apply for the Forces Help to Buy scheme?
Those eligible for the scheme has to meet the criteria below:-
Have completed the pre-requisite length of service
Have more than 6 months left to serve at the time of application
Meet the right medical categories
How much can be borrowed?
The scheme allows service personnel to borrow up to 50% of their salary up to a maximum limit of £25,000 to be used towards a deposit and other costs associated with moving such as estate agent fees. 
What property can I buy using this scheme?
There are no limitations unless using the government Help to Buy scheme as well which is in place for New Build properties. 
How long is the Forces Help to Buy running for?
The scheme has been extended by the government to run until 31st December 2022. 
How do I apply?
You can apply for the loan through the Joint Personnel Administration system and you can seek advice through your chain of command and personnel agency.  More information can be found here.
How does the loan get paid back?
The loan amount is divided over ten years and monthly payments are arranged to pay back the amount borrowed.  You can choose to start re-payments straight away, six months after receiving the loan or in your final ten years of service and you can also choose to make overpayments if you wish. 
What happens if I leave the forces?
Ideally the loan will have been paid back before leaving but if not you will just be continuing the monthly payments once you leave.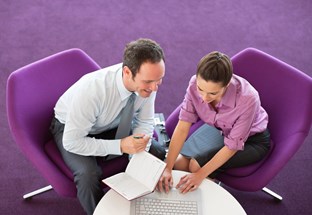 Our experienced Just Mortgages Advisers are based across the UK. Book an appointment to discuss your options.